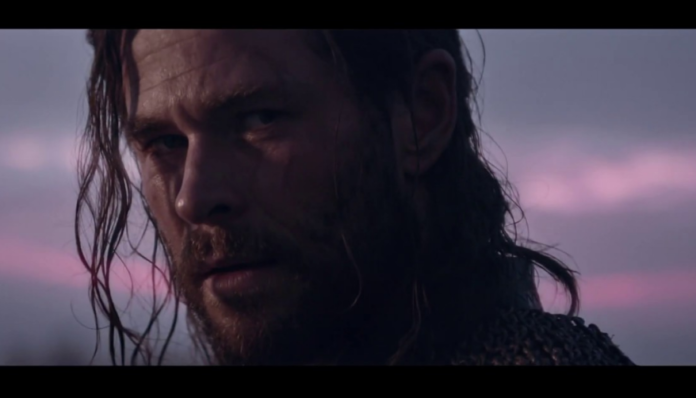 Thor is leaving Marvel! Well, at least in mobile. Gaming publisher Nexon has brought in Chris Hemsworth (Thor, if you live under a rock and didn't know) to promote its newest flagship mobile MMO called Traha. This comes in the heels of Traha's huge milestone, having set the record for most number of pre-registrations in the company's history with over a million sign-ups in just two days!
Traha was first revealed in last year's G-Star event, wowing audiences with its next-gen graphics made with Unreal Engine 4 and unorthodox gameplay that's quite new to the genre. And with its inevitable launch looming closer, went all in and called on Hemsworth to promote the game's short video trailer! Also, Hemsworth will serve as Traha's official game ambassador.

In Traha, players will have to choose between two factions. Each has four main classes (Warrior, Berserker, Rogue, and Archer) to choose from and each one has their own subclasses. There will be no locked classes which mean players can switch freely between them. The setting of the game will be an open world that can be explored unconditionally. There are dungeon instances that players can participate to gain treasures and material, and there's also a deep character customization system.

Unlike other MMORPGs, Traha gives the players the choice to pursue their own paths and story within the game. This means each player's experience will be different as they can take up their own preferred quests and choose which location they start at. There's also a bunch of "Life" features to keep players busy. These are non-combat stuff like fishing, cooking, mining, crafting, exploring, and many more. PvP and PvE modes will also be available that will stretch from your staple arena mode to some massive world scale boss raids and faction wars.

Looks like Nexon is gunning for MMO dominance in the mobile platform, and right now Traha is the one to beat. The game will officially launch on April 18, 2019, in South Korea and will be available for Android and iOS users with a planned global release sometime in the future. If you plan to play Traha, be sure that your device is at least an iPhone 6S or a Samsung Galaxy S7 or other Android phones with similar specs or greater. So, are you eagerly awaiting Traha's arrival or are you going to pass? Tell us why in the comments!