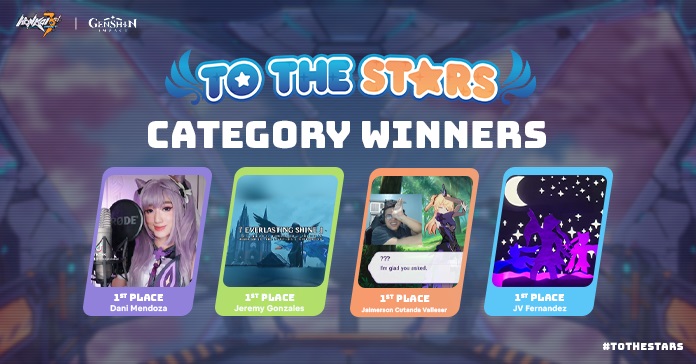 Well, we think it's very safe to say now that the To The Stars event of Honkai Impact 3rd and Genshin Impact was a huge success! The Livestream that happened last July 22, 5 PM at Amplfy's Facebook Page was filled to the brim with excited watchers and participants. The stream showcased the top 5 finalists and their awesome entries, and of course, the culmination of the event: the grand winners of each category.
The event was hosted by a panel of amazing judges from Tier One including Alodia Gosengfiao, Biancake, and Dexie Diaz who gave their feedback and impressions on the entries of the top 5 finalists of each category and scored them live during the stream.
The Finalists were also given their much deserved spotlike, where they were given the opportunity to talk about their content, what inspired them to do it, and how the whole To The Stars event experience was for them. Now without further ado, here are the top finalists and the overall grand winner of each category:
AniTikTok Top 5 Finalists
Johanna Cabrera Dimayuga
Pamela Annika D. Libunao
Liv Khane Castillo
Dani Mendoza
Yumiko D. Nagano
Grand Winner: Dani Mendoza (Manic Pixie Dani) taking home $1,000.00
Winning Piece: View link
Recorded Vid: View Link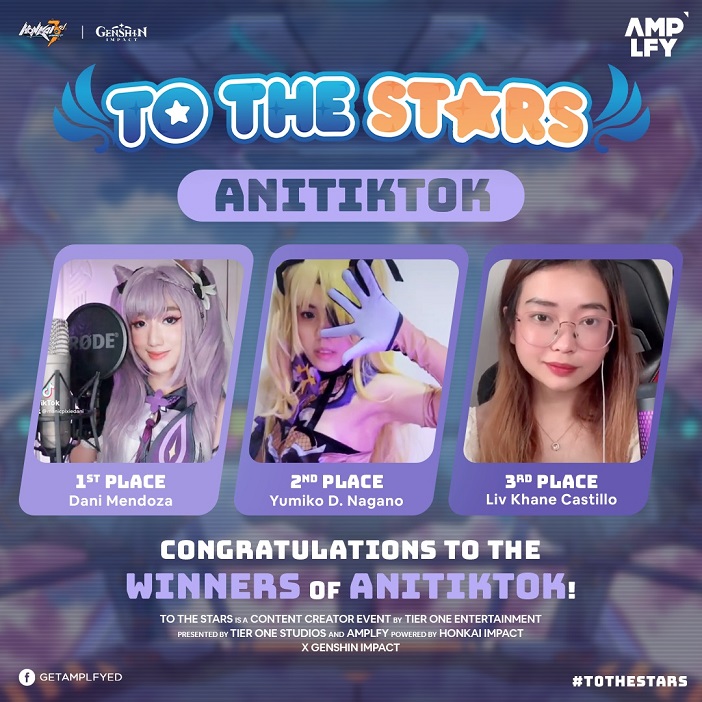 Cre8 Top 5 Finalists
Harvey Ticar
Aidel Gutierrez
Shine Htet
Nathanael C. Sangalang
Jeremy Gonzales (Jhei Wai)
Grand Winner: Jeremy Gonzales (Cryptopanda)  taking home $1,000.00
Winning Piece: View Link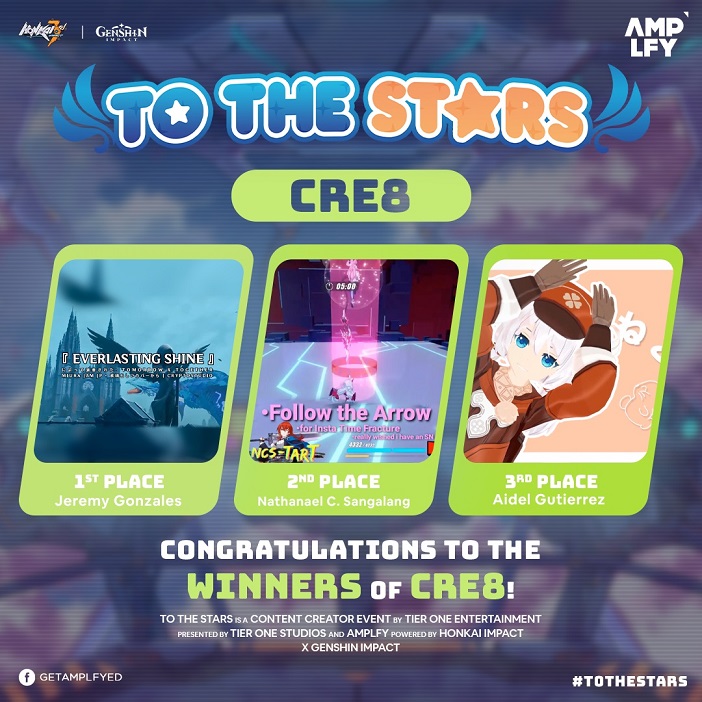 Stream Tactics Top 5 Finalists
Aidel Gutierrez
Johanna Cabrera Dimayuga
Jaimerson Cutanda Valleser
Pamela Annika D. Libunao
Jaz Comoda
Grand Winner: Jaimerson Cutanda Valleser taking home $1,000.00
Winning Piece: View Link
Recorded Vid: View Link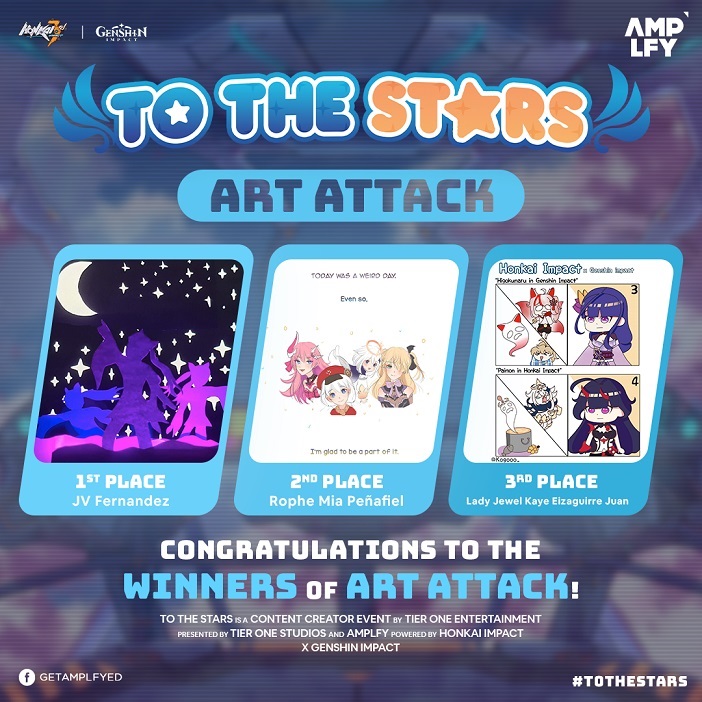 Art Attack Top 5 Finalists
Mon Bangayan
Lady Jewel Kaye Eizaguirre Juan
Rophe Mia Peñafiel
Eiram de la Cruz
JV Fernandez
Grand Winner: JV Hernandez taking home $1,000.00
Winning Piece: View Link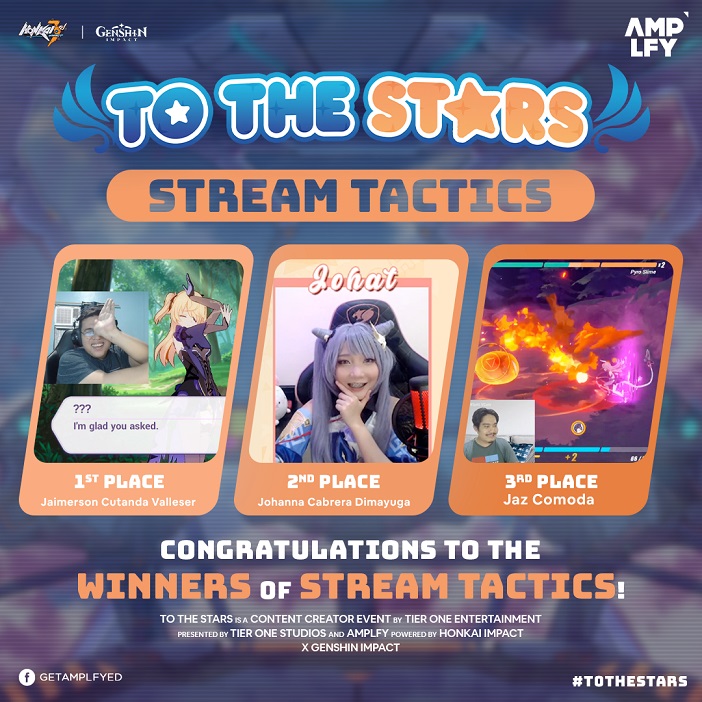 If you missed the Livestream, don't worry as you can watch it through this link. Don't forget to Download Honkai Impact 3rd now so you won't miss out on this epic and grand crossover between The Valkyries and Outworld Travelers! And again, congratulations to all the winners of the event! You've truly gone "To The Stars!" We hope this won't be the last time! See you again at the next event!