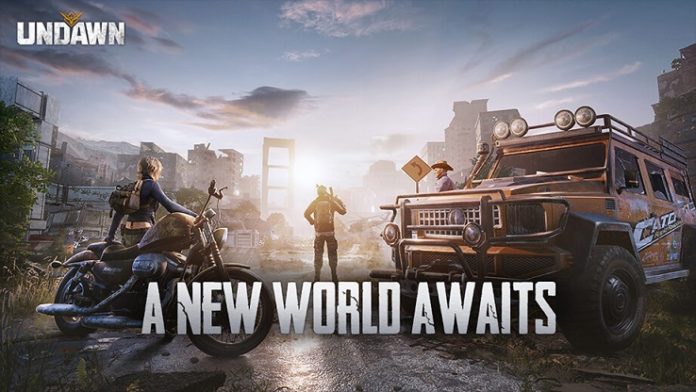 It's been a while since we last saw a good survival crafting game and it seems like Tencent Games is finally giving us one. Undawn is a massively open-world multiplayer survival co-op game that will be available for PC and mobile devices later this year.
The game was originally named Code: Life and has now been renamed to Undawn. Developed by Lightspeed & Quantum Studios, the same people who brought us PUBG Mobile, the setting of Undawn is simple: The world has been plunged into a zombie apocalypse and players will take on the role of a survivor that, well, has to survive by building their own shelter, scavenging for supplies and materials, and crafting useful items, all the while surviving skirmishes between the undead (PVE) and other players (PVP), all in real-time. You can go at it alone or you can band together with other players and your friends and make your own massive shelter where you can survive together.
By that premise alone, Undawn is already looking promising especially for fans of the survival crafting genre. The tension of the game is cranked up to an all-time high as it's set in a massively multiplayer open world. So you could say it's a mix of MMORPG, survival crafting, and horror genre rolled into one title. To us, it sounds like the game RUST but set in the Zombie Apocalypse, and that's a positive comparison.
"At Undawn, we wanted to create a new type of action that combines open-world freedom and RPG elements that completely redefine the genre, regardless of platform. The fact that we can offer such an amazing gaming experience for mobile and PC means that even more players around the world will be able to survive the apocalypse together, creating the potential for a new type of open world."

Rick Li, executive producer at Lightspeed & Quantum Studios
Undawn will be made with Unreal Engine 4 so you can expect some pretty good graphics. No specific date has been mentioned but it's rumored that it will launch simultaneously worldwide around the third or fourth quarter of 2021 and will be available for Android, iOS, and PC. For more information, visit their official website.