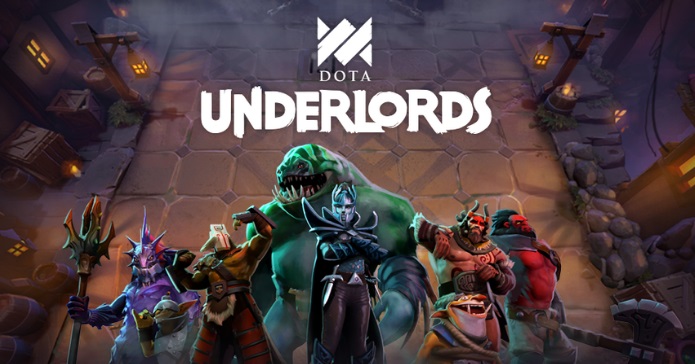 It's modception! Valve has just recently announced Dota Underlords: their own stand-alone version of the highly successful Auto Chess mod for Dota 2. Valve has been doing some "friends and family" beta testing on the game for weeks and will be opening the game for all current Dota 2 Battle Pass owners, and if you're one of them, you can find a link to add Dota Underlords to your Steam library on the Dota 2 dashboard.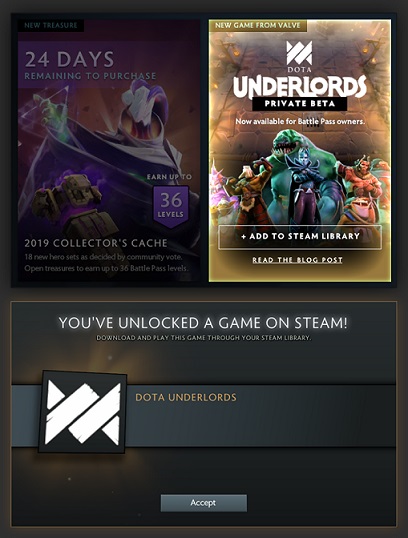 Similar to Auto Chess, Underlords is a new stand-alone game that will be played amongst 8 players battling against each other in a turn-based match of wits, and tactical decision making. Players will be building, combining, and leveling a team to dominate the city of White Spire. For those who are already too familiar with Auto Chess, it's the same routine. You'll purchase heroes and match them against other opponents in automated battles, and then collect more heroes that can trigger combos, counters, and synergies all the while managing your resources.
Valve has emphasized that the game is still in its early development stages. There's still some unpolished elements and will still have some bugs and glitches. Other features found in the current build includes a practice mode against bots with adjustable difficulty setting (easy to hardcore), co-op mode against bots or other players. Ranked mode, cross-play, and cross-save will be implemented once stress tests are done.
It's not surprising news since Valve announced a few weeks ago that they were working on their own version of Auto Chess. The decision came after their failed attempt to acquire Drodo Studios, the people who created the original Auto Chess Mod. They stated that they had a great conversation with Drodo but failed to seal the deal for a variety of "reasons." Probably one of these reasons is because Drodo's standalone Auto Chess is now an Epic Games exclusive, which currently trying to overthrow Steam as the go-to community for games.
The Auto-battle scene is becoming a hotbed for game developers who are trying to grab a foothold in the Auto Chess world. It's fair to say that it's looking to be a three-way battle against Drodo's Auto Chess, Dota's Underlords, and another fairly recently announced competitor, Riot's Teamfight Tactics for League of Legends.
Dota Underlords will be free to download once the game has been subjected to stress testing which they say will be approximately about a week. No official date has yet to be confirmed for the game's release. Dota Underlords will be available for Windows, Mac, Linux, iOS, and Android.