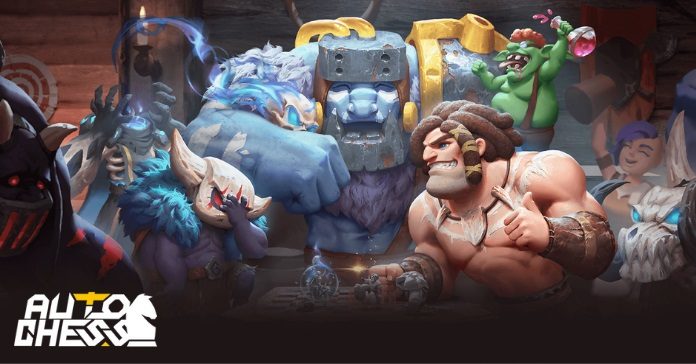 Auto Chess, the popular strategic board game from Drodo Studios, is coming back to its original PC platform as an independent game. The news was recently announced at the annual E3 gaming convention. Dubbed as PC Auto Chess, the game is now available for pre-reservation!
Auto Chess was originally a custom game mod inside the popular Dota2. Created by just four people, the game became an instant hit, so much so that people started to install Dota2 just to play Auto Chess. It came to the point where they established Drodo Studios, their own development studio and started to work on a mobile version of Auto Chess which has been out on the app stores for a few weeks now.
In a short message posted in social media, the developers thanked the fans, stating they would have not gone far without their support and love and asked them to "embrace the bright future of Auto Chess together" as they now have a strategic partnership with Epic Games to bring Auto Chess to PC. The game will be available to download and install through their official website and the Epic Games Store. They also stated that players will be able to play on multiple devices in the future, suggesting cross-platform support. Additionally, the observation mode people have been asking for will be launched at the PC Auto Chess. Drodo Studios promised that they will add more features in the future in a step by step basis.
To those who want to get into the game, you can check our Auto Chess Beginners Guide and Auto Chess Advanced Guide for players who are already familiar with the game and want to learn in-depth strategies. Reservation for PC Auto Chess is available now. Just visit this website to reserve. Don't forget to follow Enduins for more gaming news and information!