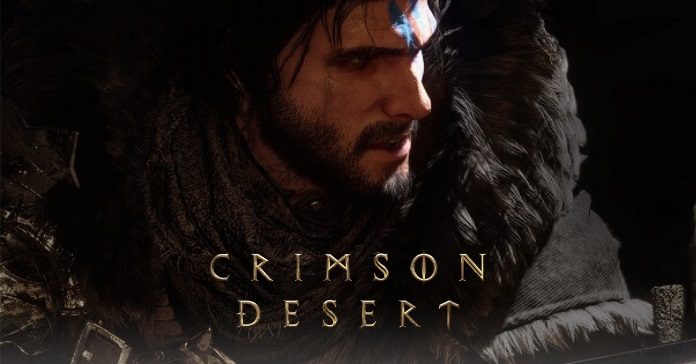 We're continuing our scoop for Pearl Abyss's G-Star 2019 lineup, and this may be one of the biggest titles they are revealing in the event because it directly involves their highly acclaimed MMORPG Black Desert Online. We're gonna go further now, way past the desert and back to the past where it all started.
This time, Jason Jung, the lead producer of Crimson Desert explained the premise of the game. He explained that the beginnings of Crimson Desert can be traced back to the vast desert that spans across the world of Black Desert. The game was born of a desire to tell the story of Black Desert's past. Crimson Desert's subtitle "A Saga Written in Blood" encapsulated the epic events that will test our mercenary heroes, and blood will surely be spilled.
With the exception of a few identifiable in-game homages, the devs created an entirely new worldviews, religions, and characters unique to the world of Crimson Desert. Thus the next flagship title of Pearl Abyss continues on with the "desert" theme. This is how Crimson Desert came into existence.
The character portrayed in the key art is Macduff, son of Martinus, a leader of a ragtag band of mercenaries. He is a man in constant turmoil struggling with the responsibilities of leadership and the survival of those who rely on him, and a tragic past that, no matter how hard he tries, he cannot escape from. As such, Crimson Desert is a story of growth and resilience. It is a story of mercenaries plagued by hardship and pain, and their endeavors to survive in the hostile world.
Characters
The game tells the story of many different characters whose fates are intertwined with the main character and his band of mercenaries. Each has their own unique settings and tales to tell, affecting everything from decisions they make, down to the gear they equip.
And it doesn't end with our main band of mercenaries. The lands are full of other mercenary groups, each with their own distinct personalities and inclinations. Crimson Desert offers an immersive single-player campaign teeming with engaging quests based on the exploits of the many mercenaries you'll find available for hire, as well as a vast amount of content based around a more traditional MMORPG format.
A diverse range of creatures, both big and small, threaten your survival. This is a world of mythical creatures who are neither friend nor foe, cruel mercenaries vying for blood, and powerful figures conspiring in the shadows of the royal court. You cannot let your guard down. To survive these bigger threats, you must learn to make strategic choices, all brought excitingly to life through Pearl Abyss' unique, action-driven combat system. But as many of you will know, your biggest friend and foe in any MMORPG is the other player right beside you!
Furthermore, in true Pearl Abyss fashion, we've created a world full of playable content including trade, exploration, and so much more.
Crimson Desert is coming to PC and consoles. There's no exact date revealed as to when but remember, these games are still in development so it will certainly take a while.