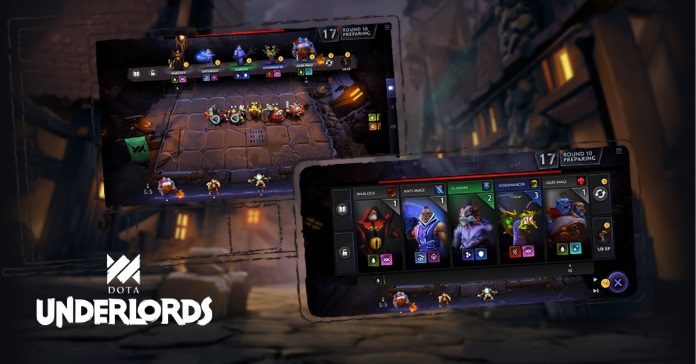 Here comes a new challenger in the Auto Chess genre! Valve finally releases Dota Underlords and is now in open beta! After a few weeks of testing in PC, true to their word, the game is now available for multiple platforms including mobile!
The game is set in White Spire; a vertical metropolis of gambling and grit, and is part of the Dota universe, located beyond the reach of Stonehall and Revtel. White Spire is infamous for being a smugglers' paradise with little to no morals, populated by really shady and well, "colorful" residents. Despite being overrun with syndicates, gangs, and secret societies, White Spire has never descended into chaos thanks to Momma Eeb, the only respected and loved authority figure in the city. But now she's dead, and White Spire is now in Chaos, for the people are now clamoring to be the next one who will rule the city.
Choose an Underlord persona from their ever-expanding roster that fits your play style. With unique gameplay-affecting changes, there's an Underlord for everyone.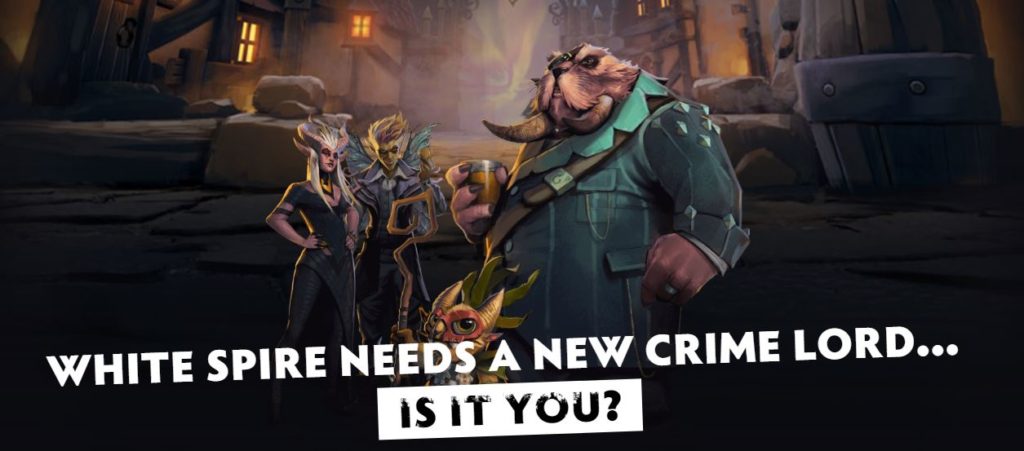 This where you come in! Hire a crew and destroy your rivals in this strategy battler set in the world of Dota!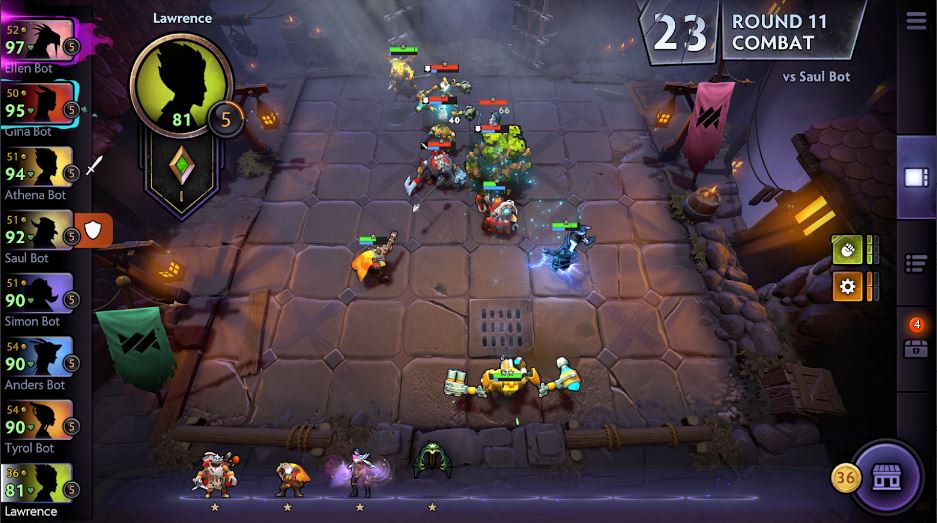 If you're already familiar with the Auto Chess genre, then you'll feel right at home with the game mechanics. 8 players will battle it out to be the last one standing. You'll be recruiting mighty heroes from a shared market pool, upgrade them to a higher tier, equip them with powerful items, and form strategic synergies and duke it out with other players in a battle of economic prowess and strategic know how.
Game features:
STRATEGIZE TO WIN: Recruit heroes and upgrade them into more powerful versions of themselves.
MIX AND MATCH: Each hero you recruit can form unique alliances. Stacking your team with allied heroes will unlock powerful bonuses that can crush your rivals.
CROSSPLAY: Play on your platform of choice and battle players across the globe. Start a match on your PC and finish it on your mobile device (and vice versa). Your profile in Dota Underlords is shared across all devices.
LIGHTNING-FAST NETWORK: Valve's network will get you into a game in no time flat.
RANKED MATCHMAKING: Everyone starts at the bottom, but by playing against other Underlords you'll climb through the ranks and prove you're worthy to rule White Spire.
TOURNAMENT-READY: Create your own private lobbies and matches, then invite spectators to watch 8 Underlords duke it out.
OFFLINE PLAY: Offering a sophisticated AI with 4 levels of difficulty, offline play is a great place to hone your skills. Pause and resume games at your leisure.
SEASONAL ROTATION: Every season we'll say goodbye to certain Heroes, Items, and Traits to make room for new additions that will shape the ever-evolving world of Underlords.
Dota Underlords is now in Open Beta and will be available for free on Steam (Windows, Mac, Linux), iOS and Android. Just a bit of a side note, some people are having a hard time playing in the mobile version. This may be due to the game launching just now and the servers are currently experiencing a bottleneck of players clamoring to enter the servers. Download Dota Underlords by visiting their official website. Time to claim White Spire!