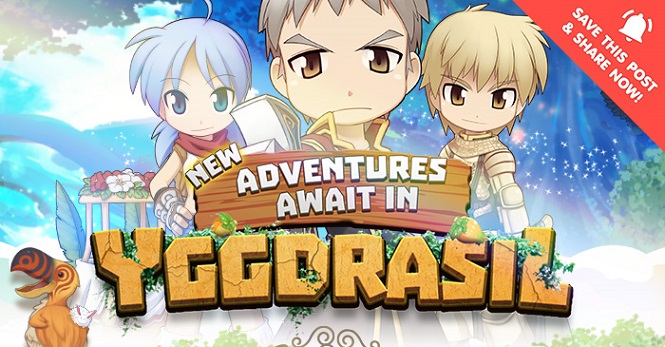 Game publisher Electronics Extreme together with Gravity is releasing a brand new server for Ragnarok Online called Yggdrasil that will be available for Malaysia, Singapore, and the Philippines.
Ragnarok Online fans will have the chance to start a brand new adventure in the world of Midgard once the server launches on November 29. The server will have the 2-1 class right from the start. More classes will be added in future updates. Additionally, a new system called Bonus Party will be applied to the new server. It's a system that rewards each party member with more Party Bonus EXP the more members there are in a party. A few stuff has been removed from Yggdrasil including the Snake Head and Peco Peco Headband items, "The Sign" quest, and Geffenia dungeon.
A bunch of events and challenges are waiting for all players to accomplish when Yggdrasil launches. The Leveling Challenge that can nab you some awesome exclusive headgear, and the Level Milestone Rewards that will give you useful goodies when you reach a certain level which stretches up to level 99.


For old players of the game, you don't need to do much. Your Electronics Extreme RO client will just need to update to add the new server so you don't need to register again nor make a new account. And just like the Valhalla server, Yggdrasil will be free to play. You'll only need to top up if you want to buy something from the Kafra Shop.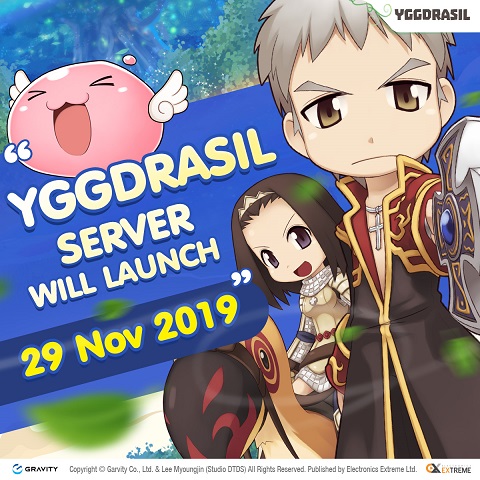 A pre-registration event will launch on November 14 until 28. If you sign up, you'll get a set of free items once the server launches. Check their official website to get more updates. Don't forget to follow Enduins for more gaming news and information.