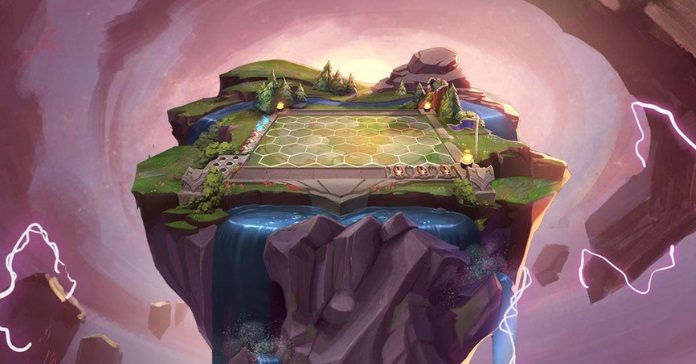 The popular PC MOBA, League of Legends isn't just aiming to land on mobile, but it's now apparent that they want to compete in the auto-battle scene as well, creating their very own Auto Chess mode and calling it Teamfight Tactics.

The game is a round-based strategy that pits you against seven other players in a free-for-all race to build a powerful team that fights on your behalf.
Mechanics:
Similar to Auto Chess, Teamfight Tactics, or TFT for short, will have eight players facing off in a tactical war of economic management and RNG luck until one player becomes the victor. Players can win by choosing the right combination of heroes, each with different origins and traits bonuses, ranking them up by fusing duplicate heroes, equipping them with gears, and placing them in battle formations. After the end of each round, players will gain gold which they can use to upgrade their level, unlock bench spaces, and buy additional heroes.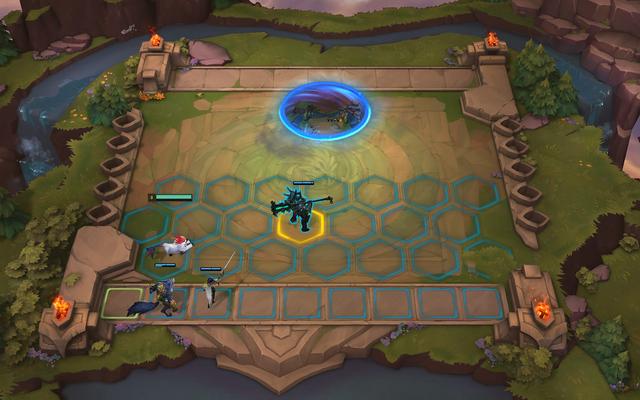 What sets TFT from other Auto-battle games?
Although Teamfight Tactics is heavily inspired by Dota2 Auto Chess, there is a number of significant differences that sets it apart from other Auto-battle games. Instead of square tiles, TFT has hexagons. This doesn't diminish the tactical aspects of the game and you can still place your heroes in multiple formations. Arguably, the biggest change is the combat. Players will now fight each other directly. This means every round, your heroes will move, attack, and casts spells, thus players can either deal or take damage, resulting in a much faster game.
Additionally, the bench spots must be unlocked first by spending currency. So if you want to upgrade your heroes, you'll need to unlock and invest in bench spots so they'll have a space to be kept. Some new features in the auto-battle scene will also be introduced in TFT including a pool of heroes where players can pick a hero for free every couple of rounds, as well as giving lower health players a chance to go first to help them regain a fighting chance.
Collectible cute avatars
Lastly, they'll also introduce the Little Legends; cute little creatures that you can use as your avatars in TFT. They do a number of tricks like dancing, emoting, animating, and generally showing off.  Riot will be launching six species of little legends, each costing just around 750 Riot Points. More varieties of Little Legends will come in the near future.

"We believe in making big commitments to our players and fans, from updating the game every two weeks to creating seasonal events and game modes. Players have expressed a tremendous amount of interest in the autobattler genre, and we hope 'League of Legends' fans are excited to see the game's signature art, style, and deep gameplay come to life in this new mode."

Richard Henkel, Product Manager for TFT
Riot Games will release the Teamfight Tactics mode on June 25 along with the 9.13 patch. What do you think of Teamfight Tactics? Does the new features really set it apart from other Auto Chess games? Let us know! Tune in to Enduins for more gaming news and information!