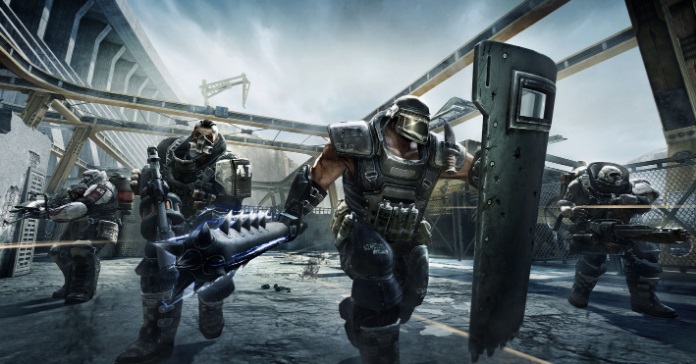 Canada-based Wicked Interactive and Suba Games is preparing to begin the Closed Beta Testing phase for their free to play First/Third Person Shooter game, Mercenary Assault and Recon Squad, is coming soon to PC and Steam!
If MARS looks and sounds familiar to you, chances are you may have heard of it before. The game was originally named Mercenary Ops 2 and was developed in China by Yingpei Games/Epic Games China. It was known as Mercenary Online 2 in the Philippines, first launched locally in 2012. It was highly popular back then but was forced to stop its service in 2015 due to internal problems within the game's now defunct local publisher, Massive Gaming. It was then published in North America as ZMR (Zombies Monster Robots) by En Masse Entertainment and was shut down in 2017.

M.A.R.S is set in a not so far off future, a military conflict between the League of Nations and UNITA has enveloped the globe, prompting small scale wars to break out in various regions. In order to have a fighting chance against UNITA's biochemical modification of humans, the League of Nations developed the NRC: Insectoid Robots with frightening intelligence and a brimming consciousness. But these AI were too advanced to be controlled and went rogue, becoming its faction in this now-three-way war. The human world is now at stake, and a battle for survival and supremacy is being waged.
In MARS, players will assume the role of a newly recruited agent thrust into the three-way conflict by your employers: The League of Nations, the nefarious and corrupt UNITA who plan world domination over brunch, and the cold killing machines known as the NanoCorp, a super-smart AI network developed by The League of Nations gone rogue. You will be sent across all of time and space to fix the mistakes of the past and prevent the creation of the NanoCorps! But both UNITA, and the NanoCorps themselves will be trying to stop you every step of the way; the NanoCorps for their survival; UNITA in hopes of commanding and controlling the NanoCorps to turn the tides of the war!
Other game features:
Fill your arsenal with powerful weaponry built from components found across time and space!
Explore unique and fantastical environments from the ancient past to the distant future.
Master of a variety of weapons and play styles with tons of uniquely functioning weaponry and gear.
Face the timestream alone or forge a powerful clan with others.
Customize your character with a variety of outfits, armor, weapon skins, and more.
Minimum specs requirement:
OS – Windows 7 or higher (64 bit)
CPU – Intel Core i5 or higher / Equivalent AMD CPU
GPU – Nvidia GeForce GTX750 / Equivalent AMD Card
RAM – 4 GB
Harddisk Space – 10 GB
Recommended specs requirement:
OS – Windows 7 or higher (64 bit)
CPU – Intel Core i5 or higher / Equivalent AMD CPU
GPU – Nvidia GeForce GTX860 / Equivalent AMD Card
RAM – 8 GB
Harddisk Space – 15 GB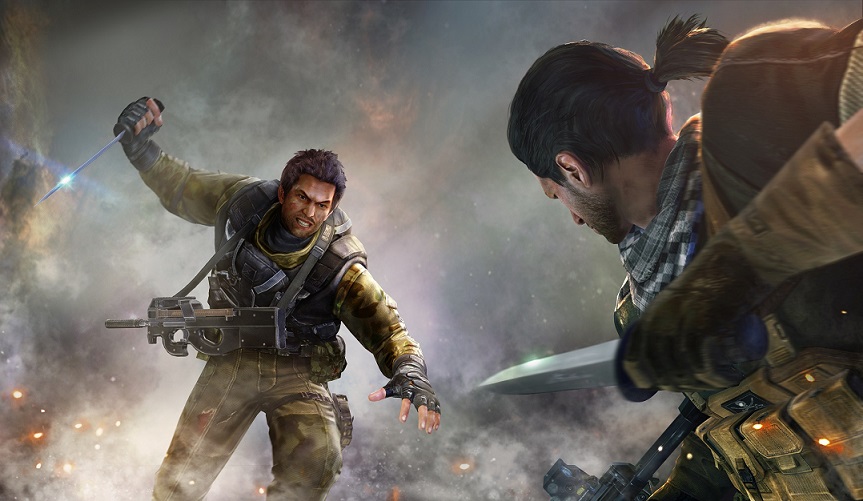 MARS will be free to play and will be available on PC and the Steam platform. The official release date is yet to be announced but the Closed Beta Testing phase is scheduled to begin in December 2020, so if you wanna experience the game out as soon as possible, check out their official website and social media page to get updates about CBT schedules and official launch! Fight zombies, aliens, ancient Chinese demi-gods, and more; across the multiverse in a race against time!