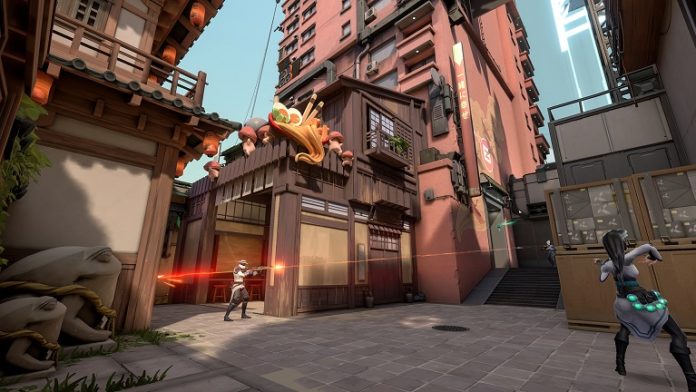 After a Record-Breaking Closed Beta, Riot Games' Officially Launches Its Competitive Character-based Tactical Shooter for PC
VALORANT, the highly anticipated, 5v5 first-person tactical shooter by RIOT GAMES is live around the world, arriving on-schedule in the midst of a global pandemic. The game has been available since June 2. Gamers in most regions can create a VALORANT account and download the free-to-play PC game. Fans should also be sure to check out VALORANT's launch cinematic trailer, titled Duelists, as well as their latest gameplay trailer set on VALORANT's newest map, Ascent, both of which kick off the first episodic arc of the game.
VALORANT is a precise and lethal multiplayer game with high-fidelity gunplay, a diverse arsenal of guns, agents with unique abilities, and competitively tuned maps for thousands of hours of play. VALORANT pits two teams of five players against each other to win a round-based, attackers vs defenders, best-of-24-rounds gunfight. VALORANT is a free-to-play game optimized to perform on a wide variety of PC hardware, allowing for a global audience to compete. Demonstrated by the game's best-in-class game server quality, global infrastructure, and proprietary anti-cheat technology, Riot Games is committed to preserving the core tenets of the tactical shooter genre and upholding the competitive integrity of the gameplay experience.
Record-Setting Closed Beta
VALORANT quickly established itself as a fan-favorite among the global first-person shooter community after launching its closed beta in April 2020. The game made history on its first day, breaking viewership records with 34 million hours-watched in a single day, and surpassing 1.7 million peak concurrent viewers, a peak concurrent record second only to Riot Games' 2019 League of Legends World Championship Finals. Over the course of VALORANT's two-month beta testing period, an average of nearly 3 million players logged on each day to play. Fans also demonstrated their enthusiasm for the shooter by watching more than 470 million hours of VALORANT closed beta streams on Twitch, the world's leading service and community for multiplayer entertainment, and Korean video-streaming service AfreecaTV.
Unprecedented Game Server Quality & Infrastructure
VALORANT is launching with dedicated 128-tick servers, for free, for everyone. Additionally, VALORANT servers will upsample all player movement to 128 FPS, meaning the servers will automatically upscale lagging players with poor internet connection to 128 frames per second for the other players. Additionally, Riot is committed to less than 35-millisecond ping for at least 70% of players globally, made possible by Riot's network of ISP peering arrangements called "Riot Direct." Riot Direct has a global network of backhauls for VALORANT players, with points of presence in most major global cities, giving Riot the ability to repair broken routes, load-balance congested routes, and add new circuits to serve more players in the future (so where there is demand, that 70% will go up).
To demonstrate this point, Riot Games recognized that player demand was even higher than anticipated during VALORANT's closed beta, and they have pushed for more game server deployments in places where latency wasn't meeting their standards. On their short-term roadmap is to get new game server deployments in Warsaw, Madrid, London, Atlanta, and Dallas. Additionally, they are looking into improving latency conditions in Colombia, Argentina, and Eastern Europe.
You can play VALORANT by creating an account and downloading the game through this link. For additional details, visit the game's Official Website and Official Facebook Page. Can Valorant overthrow big FPS titles like CS: GO, COD, and Overwatch and become the new top dog in the yard? No matter what the outcome will be, the game is surely set to take the world by storm! Play Valorant now!