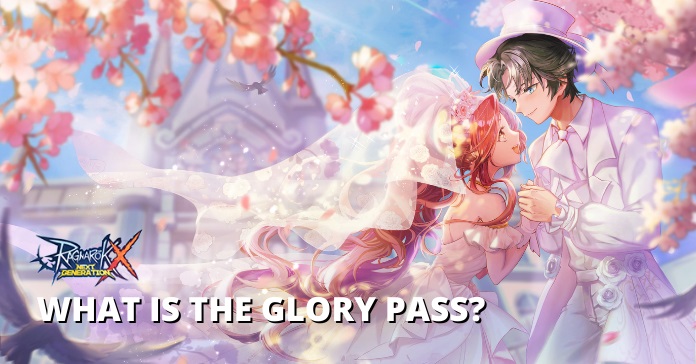 [Ragnarok X: Next Generation Wiki] Like in any game, players are rewarded with goodies when they accomplish some quest or task in RoX. But if you want to maximize the rewards you gain in-game, you can "upgrade" it further with the Glory Pass.
Glory Pass is ROX's version of what we call a Battle Pass for other games. It, of course, is a way of monetization and a part of the structure as to how the game gains revenue. The Glory Pass is divided into two segments: The free rewards, and the paid rewards. More on this later. We do remind you that the Battle Pass is not mandatory, you can just get the free stuff it offers. now that that's out of the way, Let's continue on.

[READ] Ragnarok X: Next Generation –The Beginner's Complete Guide To RoX
What is the Glory Pass and what do you gain from purchasing it?
The Glory Pass is a feature where players can gain limited edition costumes, mounts, border avatars, chat heads, and many more goodies. Most of these limited items are purely for cosmetic purposes only and will not have any game character-boosting stat effects.
How do you obtain a Glory Pass without spending real money?
The great thing about Glory Pass is that the means to purchase it isn't limited to real money. You can also buy the pass using Diamonds, one of the three available currencies in the game which includes Zeny, and Crystals. Diamonds can be obtained by purchasing them from the Exchange Center. You'll need Crystals to buy Diamonds. And how do you obtain Crystals? You get them from selling equipment and crafting materials in the Exchange Center. Easy enough to understand, right?
The flow will be: Sell equipment and gear in the Exchange Center to get Crystals > use Crystals to buy Diamonds > use Diamonds to buy the Glory Pass.
How does the Glory Pass work?
Every month, the ROX Team will release a new set of limited items that can be obtained by purchasing the Glory Pass. To know more about its content, you simply tap the Kingdom Pass button located in your main menu. Just like any other Battle Pass, the Glory Pass has a set number of milestones which has rewards tied to them. Every time you level up your pass and reach the milestones, you get the rewards, and so on.
How do you level up your Glory Pass?
You can level up by doing the available daily, weekly, seasonal, and challenge quests. You can do these missions while doing your daily in-game routine. Once you meet certain milestones, the Pass will reward you with a costume, mounts, headgear, avatar border, chat head, as well as other useful goodies in the game.
If you don't have enough diamond today, you can always buy the Pass as long as it's still active (within the month its available) so if you're planning to eventually get the Pass, we recommend that you always do your daily Kingdom Quests and save up as much as you can to buy the Glory Pass. As long as you reach the milestones on that certain month, you'll get them all regardless of when you bought the Pass.
Additionally, the Glory Pass has extra quests every month so it's advisable to accomplish them early. When you reach level 80, you can get a limited edition mount!
[More Guides]