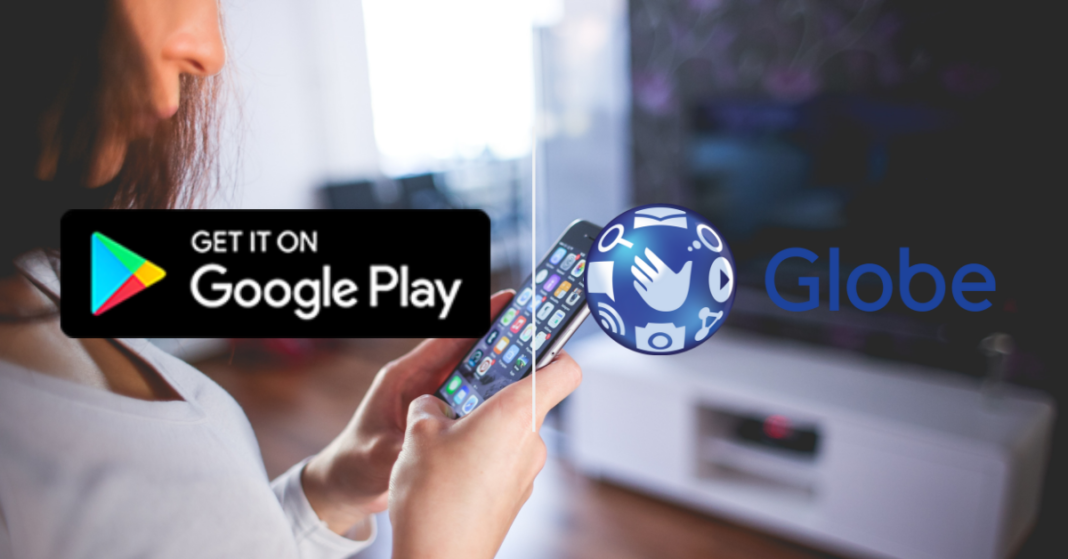 Are you having a hard time purchasing apps on the Google Play Store because you don't have a credit card? Do you want to buy an item in your favorite game, but do not have other payment options available? Well, Globe's direct carrier billing or DCB will make your gaming life a whole lot easier. Basically, you can buy apps from the Play Store, load up or top up, and even buy in-app items like gems and diamonds and have it charged to your Globe or TM prepaid or postpaid account.
With DCB, you don't need to input your credit card details or even have a credit card to enjoy paid games and in-app items on your phone. Just put your Globe account information on the payment section and you're good to go!
How to use Globe's Direct Carrier Billing to buy apps and in-game items in Google Play Store
There are two ways to enjoy Globe's Direct Carrier Billing: Buy apps from the Google Play store or buy items from inside your favorite apps. If your Globe account is not connected yet to the Play Store, just follow these steps:
Go to Google Play Store and select the app you want to download

Click the price button to be redirected to the page for App permissions.

Choose "Enable Globe Telecom Billing" and hit "Send."

Fill out the billing details and click "Save."

Check your billing details and select "Accept" to confirm.

Click "Buy" and Accept the Terms and Conditions

Wait for the payment confirmation.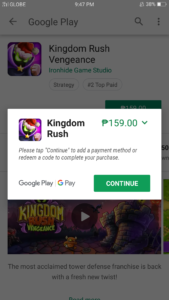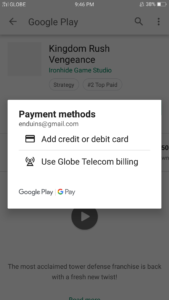 Once connected, you can buy other apps using and choose your Globe account for payment. But if you want to buy in-app items, here's what you need to do:
Open the game app and head on to the content you want to purchase.

Choose "Globe Telecom Account" as your payment method and hit "Buy."

Wait for the payment confirmation.
Easy, right? So go ahead and start using Globe's Direct Carrier Billing to enjoy your favorite apps and in-app items.